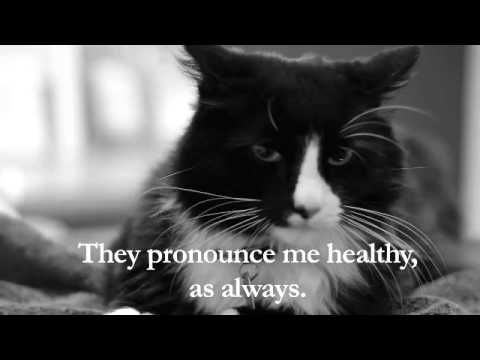 @tdams: Als de kinderen van huis zijn, dan slapen... →
@nilo: "For design to work, at least one designer... →
@savooi: Die @atog toch he: die fixt een iPhone... →
@savooi: "Where the magic happens." Ik ben daar... →
@koendewaele: pro-tip: If you can't restore files... →
@razziphoto: Apparaten met een oneven aantal... →
@rands: It's not that you dropped the ball, it's... →
@Modernegezegden: Een smartphone heeft voor elkaar... →
@stijnannendijck: Stoeft gijlie maar allemaal hoe... →
@vincentmouton: Goede telefoons, slechte... →
@razziphoto: De langste nacht dus? Mhh. Geen... →
@roelvangils: Zeepsmoel. http://t.co/v9hHly5C →
@maartekes: RT @de_yannick: die reacties ...... →
@igstan: Pineapple in different languages.... →
@sickipediabot: Funny new trend at the office.... →
@jeroendierckx: een mail om te zeggen dat er een... →
@cubus: Goesting om te gaan slapen is wss weer... →
@rands: Recipe for becoming good at a thing. Work... →
@willrolls: There's a guy on the train doing... →
@SabineJoos: Als ik een mail van mezelf terug... →
@SuzyDeSwert: Foursquare, en nu ook Forecast. Nog... →
@jente: Weetje: zet mij voor een tv en ik val... →
@MissAiesj: Ons afwasmasjien maakt lawaai. Wij... →
@rands: I make typos srexy →
@atog: Er is Tonic op Mars. http://t.co/v84Pdu3i →
@mschenk: Ik had toch een andere foto bij die kop... →
@coudenysj: Ended up making an email rule to move... →
@houbi: De beste concertfotografie gebruikt... →
I'm at T & G's Wedding "I've got champagne in my hand and I've seen a beautiful woman in white. Must be I'm at a wedding!" Follow me on Gowalla  
I'm at T & G's Wedding "I've got champagne in my hand and I've seen a beautiful woman in white. Must be I'm at a wedding!" Follow me on Gowalla  
I'm at Bar Leon "Twunch!" Follow me on Gowalla  
I'm at 10to1 "Doing the work. " Follow me on Gowalla  
Overnight success takes years →
"Don't call it "SEO"… call it what it really is: Google..."
– New Nomenclature - Polishing Ruby
"Si jeunesse savait, si vieillesse pouvait."
– Henri Estienne (via jxl)
"Don't be afraid to go big and fail."
– The Dark Side of Customer Development and Lean Startups : Coconut Headsets
lindsaar.net Multi-Table Inheritance in Rails -... →
Works as advertised. Great stuff!
Entitled →
"There are two types of people—those who come into a room and say, 'Well, here I..."
– Frederick L Collins (via jxl)
"Without Rails, we might not have even given Jack time to finish the prototype."
– Stubbleblog  » Blog Archive  » The Real Lessons From Twitter
"Je kunt een zelfstandig boekhouder zijn en dat zeer leuk vinden. Of je kunt een..."
– Ouderschap is geen inspannende bezigheid - News - Weekend.be
"Generally, developers aren't very good at that. We just don't feel..."
– Pragmatic Life: The Passionate Programmer
"A complex system that works is invariably found to have evolved from a simple..."
– Daring Fireball: Complex